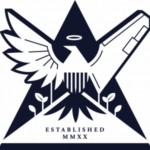 AFVentures
Mission: AFVentures funds emerging technologies to deliver Air Force and Space Force capabilities and broaden access to disruptive innovation. Transforms the national security innovation base by attracting and scaling small businesses via government and private capital.
Vision: Collaborates with small businesses to develop and deliver disruptive Air and Space capabilities.
Our success is achieved by connecting novel commercial solutions with defense problem sets, de-risking Airmen and Guardian initiatives to fill capability gaps and transition technologies.
There are three ways to get involved with the DAF SBIR/STTR program within AFVentures: Open Topic, Specific Topic and the STRATFI/TACFI program.
The open topic is a technology-agnostic solicitation which encourages commercial industry to submit dual-use technology solutions without necessarily having a known end-user. It is used as a means to capture the best capabilities and emerging technologies that can impact our Airmen and Guardians and have industry bring solutions to the DAF. Learn More

The specific topic has clearly-defined, niche technology requirements and a known Air Force customer built into the topic solicitation. It typically calls for more defense-specific technologies for explicit user needs but can still seek dual-use capabilities. Learn More

The Strategic and Tactical Funding Increase Programs catalyze relationships between Air and Space Force end-users and acquisition professionals, private sector innovators, and investors. The program bridges the capability gap between current SBIR/STTR Phase II efforts to achieve better technology transitions and de-risk development through syndication with multiple transition-focused partners and leveraging outside investment. Learn More

The Small Business Innovation Research (SBIR) program was created in 1982 through the Small Business Innovation Development Act. In 1992, Congress established the Small Business Technology Transfer (STTR) program, which was similar in design to the SBIR program and created to facilitate the commercialization of university and federal research and development by small companies. Both programs have been around since the '80s and early '90s and originally supported by Specific Topic.

 

In 2018, AFWERX launched the Open Topic. The open topic made a technology-agnostic solicitation that no longer prescribed the solution sets that the DAF was looking for. The open topic allowed industry to tell the Air Force what they are working on, what their R&D was working to achieve, and showcase a dual-use, commercial product that could be adapted for DoD use cases. As of 2022, the entity of the Department of the Air Force SBIR/STTR program now resides under the AFVentures program. This restructure now nests the Open Topic, Specific Topic and the STRATFI/TACFI program all under the management of AFVentures.

*Cost base max and period of performance are determined at the topic level and can be found within the solicitation instructions.