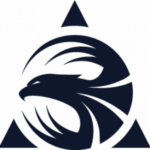 Spark
Structure and Programs
Spark cells are a decentralized network of Air Force bases around the world to execute locally generated ideas and projects.

if you would like to connect with your closest Operational Innovation Cell, complete this form.

Major Command (MAJCOM) Innovation Cells

MAJCOM Innovation Cells champion pathways for grassroots innovation to scale and help to drive alignment between operational and tactical innovation priorities.

If you'd like to connect with your MAJCOM Innovation Cell, fill out this form.

Squadrom Innovation Fund (SIF)

SIF was created to empower squadrons to solve problems and make incremental, cutting-edge technological improvements at their level to jumpstart new and rapid projects and preserve the lethality of the force. We created a handbook and other support resources to help guide you on how to use it

These events enable entrepreneurs, warfighters, and experts to meet, learn, and discuss current challenges. Each unique Collider focuses on an area of interest to spark interaction and further collaboration among participants.

AFWERX Challenge is the combination of the defense, academic, startup, private sector and small business worlds to collaborate through challenges and live events.

DC Innovation Collaboration Day (Gov Only)

Any government employee who is, or would like to be involved in the government innovation space. Learn more

Intensive and immersive training for innovators; students solve real Department of the Air Force (DAF) problems (1-week and 1-month options offered)

The AFWERX Internship program was created to contribute to the development of multi-capable and adaptable officer force by empowering and connecting cadets to innovation efforts at AFWERX and throughout the USAF and USSF innovation ecosystem.

The AFWERX Fellowship program (Fellowship types found in the main menu under "Join Us") was created to foster a culture of courageous problem-solvers through collaboration and diversity of thought, approach and solution execution for current and future operations.