Refinery
The Refinery is an "Innovation Accelerator", which provides Airmen and Guardian innovators with entrepreneurial knowledge, connections to relevant stakeholders and resources within the Department of Defense ecosystem.
Innovators and project teams are competitively selected to participate in a 2, 4, or 6-week cohort (based on team needs) to focus on development and refinement of their grassroots project prototypes. The Refinery exists to build world-class innovators and accelerate their tactical prototypes to ensure the right operational capabilities are adopted into the larger force. This is made possible through the Refinery's curated "lean startup" informed curriculum, strategic partnerships, and expertise of the ecosystem's policy, acquisitions, and life-cycle sustainment.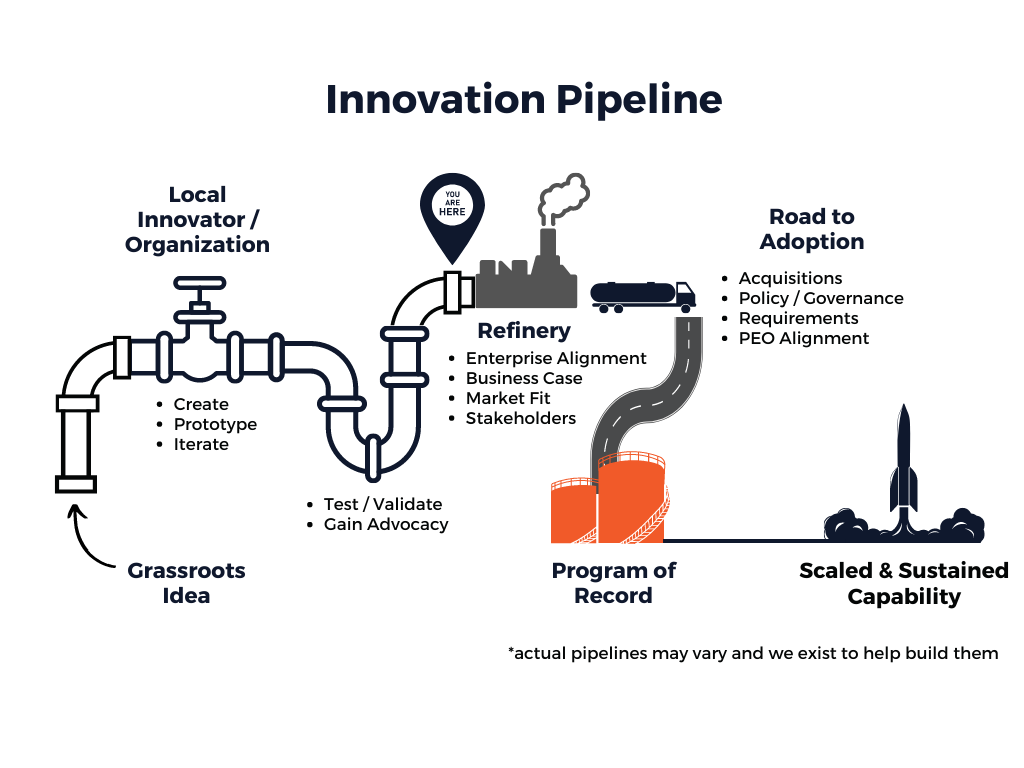 Should I Apply for the Refinery?
Does the Refinery sound like a fit for you and your project? Check out our simple questionnaire below. If you said "yes" to all these questions, please submit an application!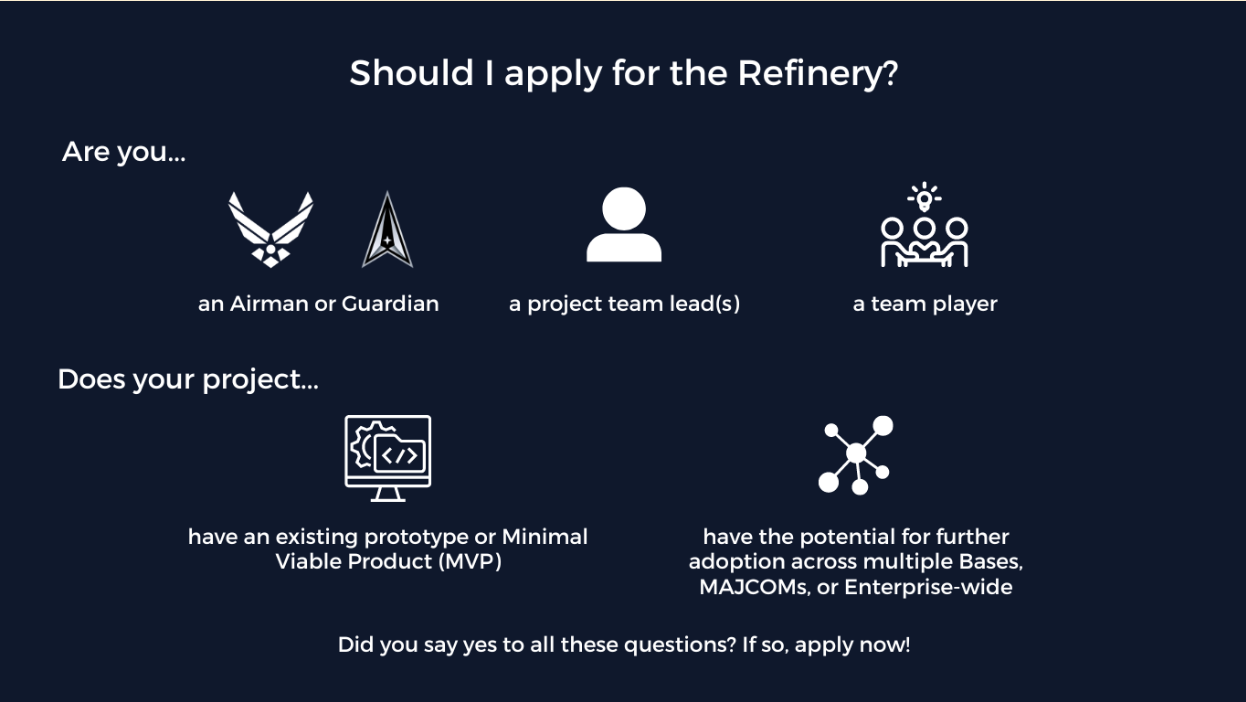 Not ready just yet? Consider checking out information on local Spark Cells near you that may be able to assist you with your idea or project.
Curriculum
We incorporated best-practices from industry accelerators and government prototyping organizations to create a revolutionary hybrid program designed specifically for the DoD ecosystem. Our user-centric curriculum connects you with DoD innovation organizations, engineers, strategic stakeholders, policy/requirements owners, and acquisition experts to collectively assist your team in accelerating your project.
Once selected for the Refinery, and based on evaluated project needs, teams are invited to participate in either the full 6-week program or an accelerated 2-4 week curriculum. We understand each project is unique and our Refinery team will make the final curriculum determinations.
During the program Airmen and Guardians will further refine their project through validated tools and methodologies, identify key stakeholders, build partnerships, and prepare their efforts for potential institutional adoption while learning transferable skills. Prior to graduation from the Refinery, the Team's will generate a 6-12 month "flight plan" they can out-brief their respective MAJCOMs or local Leadership. Additionally, Refinery staff will be available for alumni to reach back and assist with any unforeseen roadblocks. For a visual representation, check out the graphic below!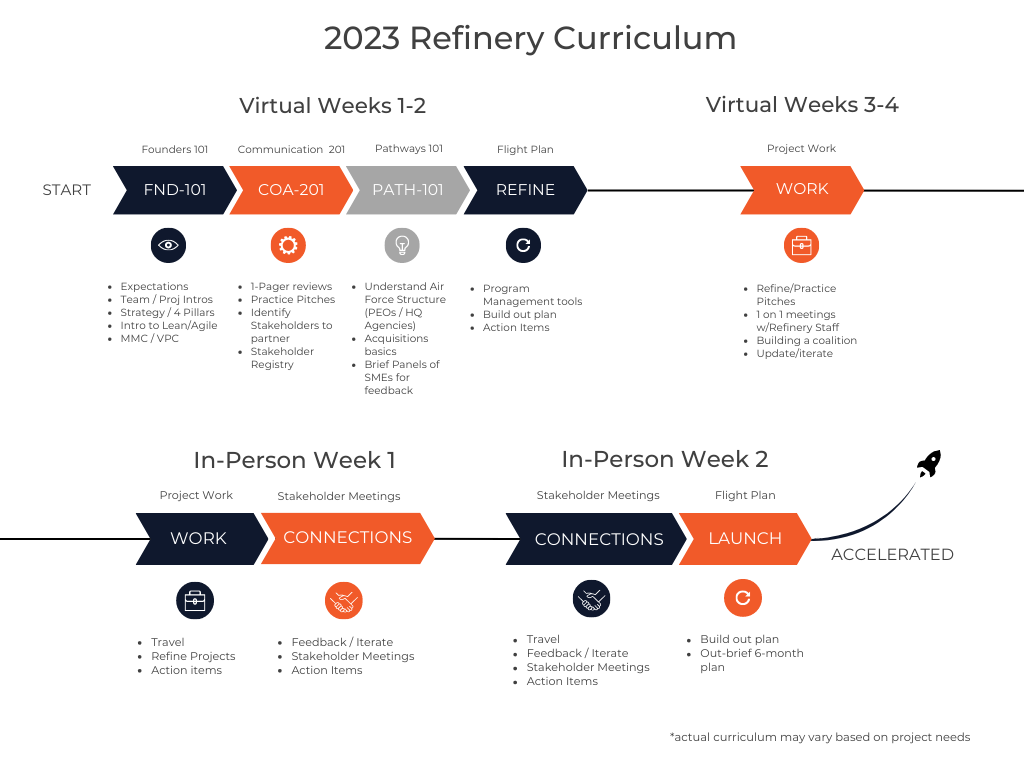 Mentorship Opportunity
Want to support the Refinery as a Mentor? Apply HERE!
SEE WHAT AIRMEN AND GUARDIANS ARE SAYING ABOUT THE REFINERY
The AFWERX Refinery is a means of propelling your ideas to large scale adoption. The team is dedicated to developing and maturing projects so as to appeal to the largest possible audience. The Refinery is honestly one of the greatest endeavors the Air Force has made in this Innovation space.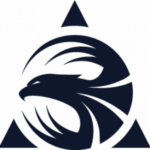 Austin Jur
"Airmen Accelerator", Cohort 5
The Refinery really helped me gain a couple new contacts that assisted in accelerating the growth of the project. I learned so many new concepts that I was then able to bring back to my squadron to further impact other Airmen.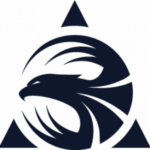 Ricardo Morales
Fit 2 Fly, Cohort 1
The Refinery is a critical process for airmen to get around the frozen middle that stalls projects. It empowers airmen to think outside the box on problems and have an outlet to have them get real support. The process is extremely valuable to the innovation space and can only get better for the next year's cohorts.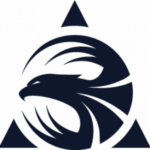 Matthew Byous
"Cyclops" Augmented reality (AR) project, Cohort 6
The Refinery accelerated the progress of our project. Through these 5 weeks we were able to collaborate and meet with DOD and industry partners that allowed our project to pivot and adjust in ways we could not have foreseen on our own.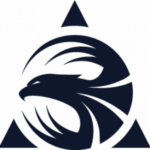 Annarose Schoonmaker
Wearable technologies project, Cohort 5