Spark Tank
Spark Tank, unleashing the innovative capacity of our Airmen and Guardian
Spark Tank is an annual competition during which Airmen and Guardians pitch innovative ideas to the top Department of the Air Force leadership and a panel of industry experts. Hosted each year at the Air & Space Force Association's Warfare Symposium, thousands of attendees watch the pitch competition.
To support Spark Tank, the Secretary of the Air Force (SecAF) leverages the Guardians and Airmen Innovation Network (GAIN) platform, which allows Airmen and Guardians to share ideas, critique submissions, and upvote the most promising solutions. Please note the GAIN system is CAC-enabled and requires users to login through it's host platform, Platform One. Instructions can be found on the public facing GAIN website at https://innovatedaf.com. The intrapreneurs with the most game-changing and upvoted ideas by senior selection panel will then compete at the Spark Tank Finals event to be held in conjunction with AFA in March 2023 in Aurora, Colorado. 
The pitch competition event and innovation awards are designed to encourage intrapreneurship, retain innovators, and speed up the adoption of emerging technologies, especially those developed by Airmen and Guardians that bring game-changing impact to our Air Force and Space Force.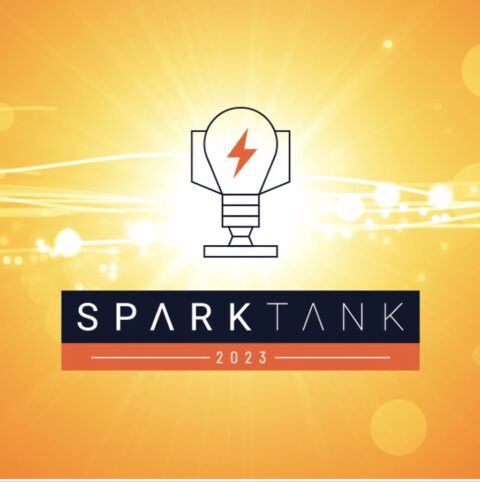 Road to Finals
Quarterfinals
The sixth annual Spark Tank 2023 quarterfinals were held Nov. 9, 2022. Kicking off in June with 235 submissions, Airmen and Guardians participated in dual peer review phases leveraging GAIN's PairWise and TokenVoting technology, which resulted in 35 distinct ideas emerging with clear support. Only the top 15 moved on to compete in the semifinals round. Click here for details.
Semifinals
Spark Tank semifinals concluded on December 19, 2022. This year, Vice Chief of Space Operations, Gen. David Thompson, chaired the event alongside Air Force Director of Staff, Lt. Gen. Kevin Schneider. The review team of 25 senior leaders analyzed the 15 quarterfinalist pitches to identify the top six ideas moving on to the final round.
Pitch Coaching
Spark Tank 2023 finalists will attend a pitch coaching workshop both virtually and in-person beginning in February. Each finalist team is assigned a coach to assist with fine-tuning their pitch, stage presence and path-forward. This coach works with each team from the time they are announced as a finalist up to taking the Spark Tank stage.
Finals
The Spark Tank campaign concluded with the final stage event at the 2023 AFA Warfare Symposium in Aurora Colorado, March 8, 2023.
To learn more about the six semifinalists and the ultimate winner click here.