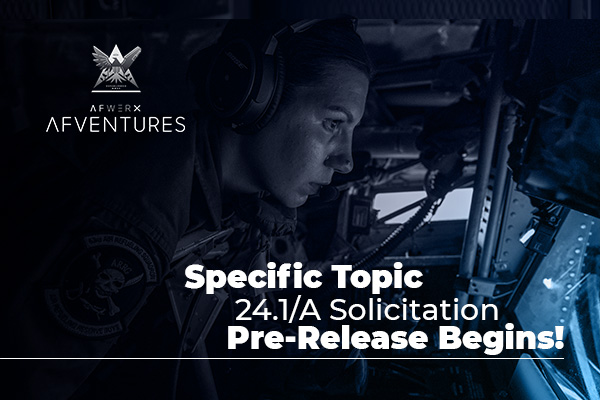 The Pre-Release period for the 24.1/A Specific Topic solicitation has now begun. Click to learn more about the topics and submit questions before the submission window opens on January 3.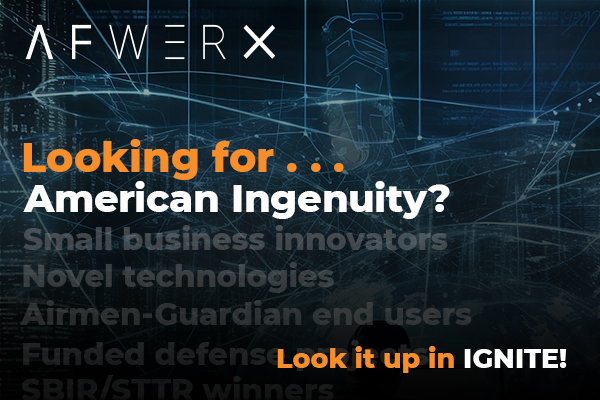 If you are a small business with an awarded DAF SBIR-STTR in the last 5 years or Government with an identified defense need, click to connect and collaborate on IGNITE!
Get involved with Afwerx
Teaming across academia, industry, investment, interagency and international partners, AFWERX is expanding talent, technology, and transition of dual-use technologies. There are many opportunities to get involved with AFWERX. Here are some great ways to get started.
I am...
Commercial Investor,
Industry or Academia
Government with
a Mission Need