Decentralized Fellows (D-Fellows)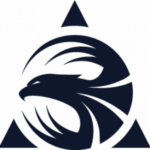 BECOME A DECENTRALIZED FELLOW

The Decentralized Fellows Program (D-Fellows) is an industry immersion program that identifies emerging innovators from installation and places them into short-term professional externships within the local community. These experiences allow participants to bring important knowledge back to the Air Force and increase the retention of the most promising early and mid-career Airmen.

 

HOW DOES THE PROGRAM WORK?

In 2023 Shift will host D-Fellows as a pilot program across specific Air Force bases, with immersions at local small businesses or technology companies.

Two weeks of part-time work to prepare fellows with industry background (approx. 6-10 hours/week)
Four to Eight weeks of full-time immersion with a small business or technology company
Capstone project to capture and share your experience

 

WHO CAN APPLY?

Air Force active duty located on specific bases
Minimum of three years of professional work experience preferred
Must be available for a full-time commitment to the program: Commander approval required if selected
Fellowships will be local and in-person

 

PROGRAM DETAILS

Decentralized Fellows pilot programs are commencing at select military installations.

 

APPLICATION INFORMATION

Applications are now open for active duty innovators located at Luke AFB and Fairchild AFB.